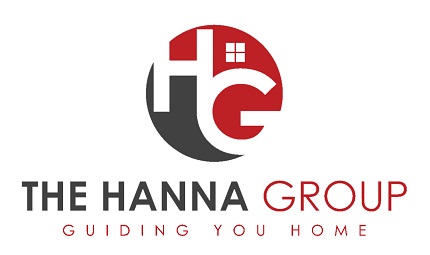 The Hanna Group is the leading real estate group in Silicon Valley. Comprised of over 100 years of real estate experience, The Hanna Group represents a high level of integrity, expertise, professionalism and customer service.
The Hanna Group takes great pride in the relationships they build and they work relentlessly on their client's behalf to help them achieve their real estate goals and to create personal wealth. With over half a billion in sales and having helped over 500 sellers, buyers and investors, The Hanna Group has become true visionaries and leaders in the field of market research, innovation and consumer guidance, making them the #1 trusted resource in navigating the dynamic and complex Silicon Valley real estate market.
Not only is The Hanna Group dedicated and passionate about real estate and their clients' success, they are also dedicated to improving the communities they are so fortunate to serve. As avid philanthropists, they support many charities that include local organizations such as Sacred Heart Community Center, Community Seva, Habitat for Humanity and many others. They have also dedicated volunteer efforts and donations drives to local schools, shelters and children's organizations.
Notable Recognitions:
#1 Real Estate Group in San Jose
Top 5 Real Estate Group in Santa Clara County
Top 1% Nationwide
Intero's Top 3 Performing Real Estate Group
Top Sales According to Zillow
Over 100 5-Star Yelp Reviews

Meet the Team
At The Hanna Group, we understand that selling and buying a home is more than just a transaction, it is a major life-altering experience that will impact you and your families' lives for many years to come. That is why our team of highly-seasoned professionals is dedicated to providing unparalleled market knowledge guidance and an exceptional client experience.

Ashourina Hanna
Operations Manager
Ashourina is responsible for managing day-to-day operations in a fast-paced, high-volume office environment to ensure that all systems and procedures run smoothly. Since joining the Hanna Group in 2014, she has led the team through a successful and transformational period of explosive growth and expansion, ultimately leading The Hanna Group to becoming the #1 real estate group in San Jose. She holds a Master's Degree in Psychology from the University of San Francisco. In her spare time, Ashourina loves creative writing, reading, music, dancing and spending time with loved ones.

Denise Lamirato
Marketing Manager & Real Estate Agent
DRE #01363614
Denise is a licensed real estate agent and oversees the creation and implementation of all marketing initiatives for The Hanna Group and working with clients in a sales capacity. She began her real estate career in 1990 and brings over 25 years of sales, marketing and business development experience to the team and our clients. Denise has since enjoyed a long career blending her passions of helping clients with their real estate buying and selling goals while simultaneously bringing creative ideas to life. She holds a Master's Degree in Psychology and a Bachelor's Degree in Media Production and Communications from San Jose State University. Her favorite pastimes are spending quality time with family and friends, natural health and wellness, and supporting sustainable environmental practices and animal welfare.

Jessica Olivas
Executive Buyer's Coordinator
DRE #02025239
Jessica is a licensed real estate agent and is an indispensable member of our team.Jessica provides our buyers division the support to create an environment where client satisfaction is our highest priority. She offers the ability to anticipate and prioritize the client and team needs to ensure a smooth sales transaction. She has demonstrated the ability to perform with complete focus and offers exceptional attention to detail as well as highly developed communication skills. Jessica enjoys travelling, hiking and spending time with her family.

Gayelynn Gonzalez
Executive Listing Manager
Gayelynn offers 20+ years of experience in the administrative services and has spent the last 8 years supporting agents by perfecting the real estate transaction. Her desire to help people attain their dreams of homeownership drives her to put the client's needs first. Gayelynn's experience and ability to connect with our clients and other professionals in our industry makes her role essential to ensure an exceptional client experience and is fundamental to the team's success. She is personal, knowledgeable and performance and driven to building relationships that last beyond the transaction. When not working, Gayelynn loves exploring nature and going to art galleries and plays.

Kevin Jacob
Listing Coordinator
Kevin is a certified Transaction Coordinator and became intrigued with the real estate industry after purchasing his first home at a young age. With a background that offers over a decade of experience in Real Estate and Securities, Kevin is a driven, self-motivated team member that is dedicated to ensuring every transaction gets processed efficiently. His passion to help people, his focus on excellence and his impeccable organizational skills make him an integral part of our team.Kevin is a Warriors fan, loves skydiving, exercising and reading in his free time.

Sushanta Bhandarkar
Senior Partner Agent
DRE #01928233
Sushanta personifies 'satisfaction guaranteed'. She does her best to make buying or selling homes be a smooth and sweet experience for our clients. Rooted in values such as trust, integrity and commitment to community, Sushanta is an energetic, confident, performance driven and diligent professional with the expertise to help our clients with all of their real estate needs. After completing her Master's Degree in Microbiology, Sushanta chose to pursue her inherent passion in interior design, real estate, and marketing. Aside from real estate, she is committed to working with environmental and literacy issues and runs a NPO called Empowering World Change. She is also a professional Artist and paints mostly abstract expressionism. She enjoys photography, cooking, singing and gardening. Her motto in life is: 'Love what you do and get the job done!'
Regina Zaliznyak
Senior Buyer's Agent
DRE #01935505
Regina holds Bachelor's in Computer Engineering and a Master's Degree in Engineering Management. In her past roles in tech, Regina managed large teams and lead large million dollar projects. Regardless of the role, Regina has always been passionate about leading, guiding and mentoring people to achieve desired goals. She brings her passion of helping people to real estate and differentiates herself by building relationships with clients and coaches them on the overall real estate picture. In her spare time, Regina likes to spend time with her children and she is passionate about helping to empower other women.
Shilpa Muthye
Partner Agent
DRE #01947293
Shilpa is a seasoned professional with a deep understanding of marketplace and financial knowledge. She understands that the sale/purchase of a home is one of life's most important transactions and believes that trust, integrity and attention-to-detail are the cornerstone of each and every interaction. Inspired by her Master's Degree in Human Resources and 10+ years of experience as Operations and Customer Service Manager in the banking field, Shilpa consistently delivers the highest level of client satisfaction and results. Her can-do attitude makes the home buying process enjoyable.In her spare time, Shilpa enjoys gardening, reading, music and spending time with family and friends.
Nini Tsai
Partner Agent
DRE #02027488
Nini worked in various hi-tech companies since 2000 after earning her Bachelor's Degree in Business. Being a homeowner and investor herself, she understands the needs of both and is dedicated to serving clients with knowledge and integrity. Her goal is to provide the complete service package that best satisfies the needs and interests of her client. She is multi-lingual in English, Mandarin, Taiwanese, Cantonese and French. Nini also hosts a financial radio program that delivers a high level of industry knowledge and guidance to her listeners.Nini enjoys listening to live jazz music and spending time with her family in her free time.
Vito Lippolis
Partner Agent
DRE #01351146
Vito has a successful track record of delivering a high level of industry knowledge and exceptional customer service to buyers of all backgrounds. Vito operated a successful bakery for many years until he discovered his love of real estate and began assisting clients with buying and selling homes in 1998. With over two decades of local real estate experience and knowledge under his belt, Vito is positioned to providing in-depth insight and a unique perspective of the Bay area real estate landscape to our clients. Vito resides in the Cambrian area of San Jose and enjoys spending time with his family and riding his bike competitively when not assisting clients.

Omid Larijiani
Partner Agent
DRE #01759040
Omid has a successful history in real estate, sales and business management, including founding his own startup companies before focusing solely on real estate. Licensed in 2006, and with a solid industry background that also includes real estate lending, Omid is able to offer our clients expert knowledge, guidance and insight into the local market and neighborhoods. Omid provides a high level of dedication to our clients and derives great satisfaction from helping them successfully navigate the dynamic Bay Area market. In his spare time, he likes a competitive game of soccer and has a passion for self-development and personal growth.

Arbella Danillo
Partner Agent
DRE #01488259
Arbella brings over two decades of experience in the financial and banking industry and a strong background in customer service to our team. As a long time local resident, she fell in love with the Bay Area and after becoming a homeowner, she wanted to help others achieve the American Dream. Fluent in English and Farsi, Arbella obtained her license in 2009 and serves our clients with her dedication, flexibility and a no pressure approach. In her free time, she enjoys spending time with loved ones and traveling to her favorite destinations.

Derek Duncan
Partner Agent
DRE #01375396
Originally from Juneau, Alaska, Derek has been practicing real estate in the Valley since 2003. Previously, he held a variety of sales, business development and executive management positions for small start-ups to large organizations, including an Alaska Native Corporation where he managed its corporate real estate portfolio and 33,000 acres of land. Derek received a Bachelor's of Science Degree in Business Administration from Pepperdine University and a M.B.A from the University of San Francisco. In his spare time, he loves spending time with his wife and kids and enjoying outdoor activities such as hiking, skiing and taking his dogs on long walks.

Handyman & Contractors
Every successful real estate group needs a reputable and trustworthy handyman and contractor on their team to provide clients with knowledge and expertise when it comes to major or minor repairs/improvements of their home. Here is a list of just some of the many services offered:
Carpentry
Painting
Plumbing
Electrical
Landscaping
Staging